21950 E Quincy Ave, Aurora, CO 80018, USA
9,965 Square Feet
Warning: count(): Parameter must be an array or an object that implements Countable in /home/webmastertcii/public_html/wp-content/themes/realhomes/framework/functions/real-estate.php on line 404

Kiddie Academy – Aurora, CO
21950 E. Quincy Ave, Aurora, Colorado 80018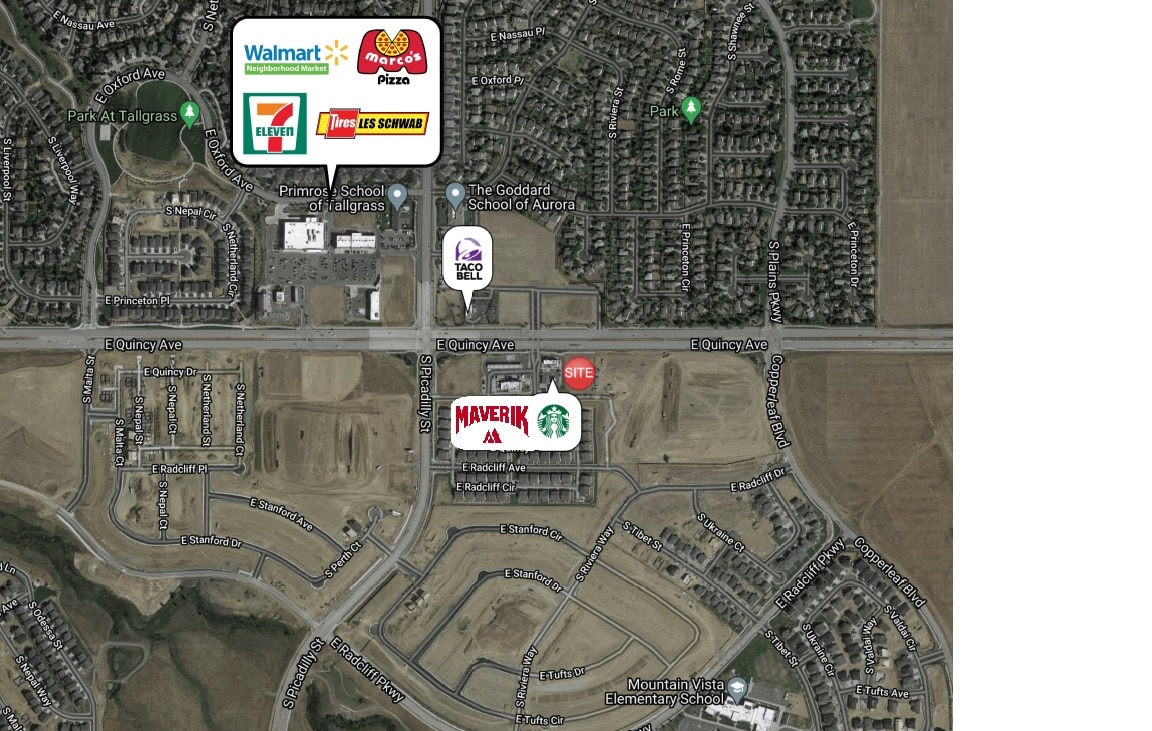 Kiddie Academy – Aurora, CO is an outparcel to the Copperleaf residential community. It sits on E Quincy Ave and right of Highway E-270 which provides quick access to Denver and the rest of the MSA.
Address: 21950 E. Quincy Ave, Aurora, Colorado  80018
Population within 3 miles: 101,981
Average Household Income: $128,563
Property Size: 9,965 Square Feet
Traffic Counts: 15,000 AADT (Quincy Ave) & 35,000 (E-470)
This site plan is presented solely for the purpose of identifying the approximate location and size of the building, and intended for use as a reference only.