845 E 23rd St, Panama City, FL 32405, USA
29,559 Square Feet - Commercial
845 E. 23rd Street, Panama City, FL 32405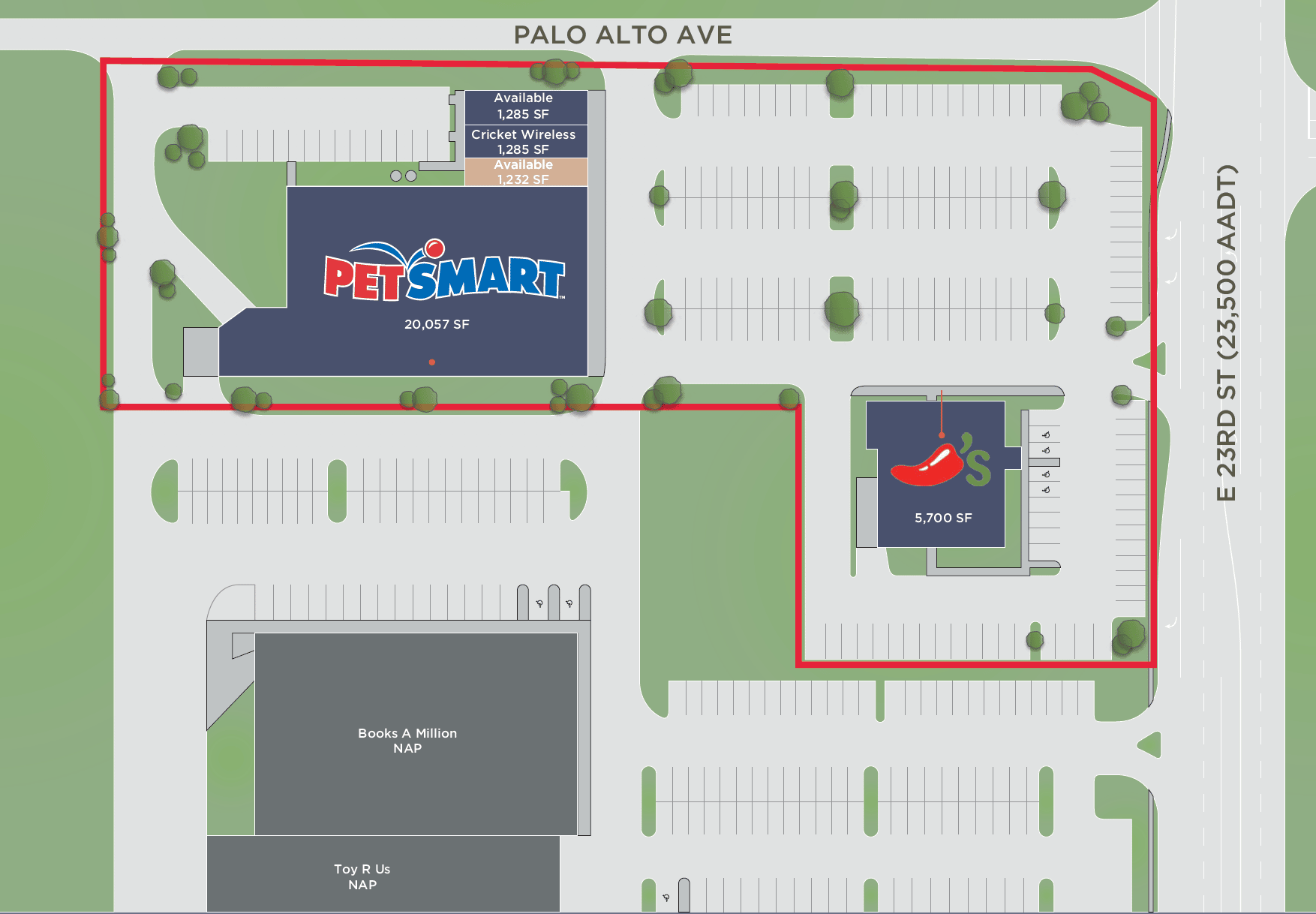 | Unit | Tenant | Square Feet |
| --- | --- | --- |
| 845 | Chili's | 5,700 |
| 849 | PetSmart | 20,057 |
| 851 | Available | 1,232 |
| 853 | Cricket Wireless | 1,238 |
| 855 | Available | 1,238 |
Panama City Crossings is strategically located along E 23rd Street (23,500 AADT). The property provides easy access to the region and sits 6 miles from the Tyndall Air Force Base. The center is anchored by PetSmart & Chili's.
Address: 845 E. 23rd St, Panama City, FL 32405
Population within 3 miles: 55,800
Average Household Income: $60,200
Property Size: 29,559 Square Feet
Traffic Counts: 23,500 AADT (E 23rd St)
This site plan is presented solely for the purpose of identifying the approximate location and size of the building, and intended for use as a reference only.